---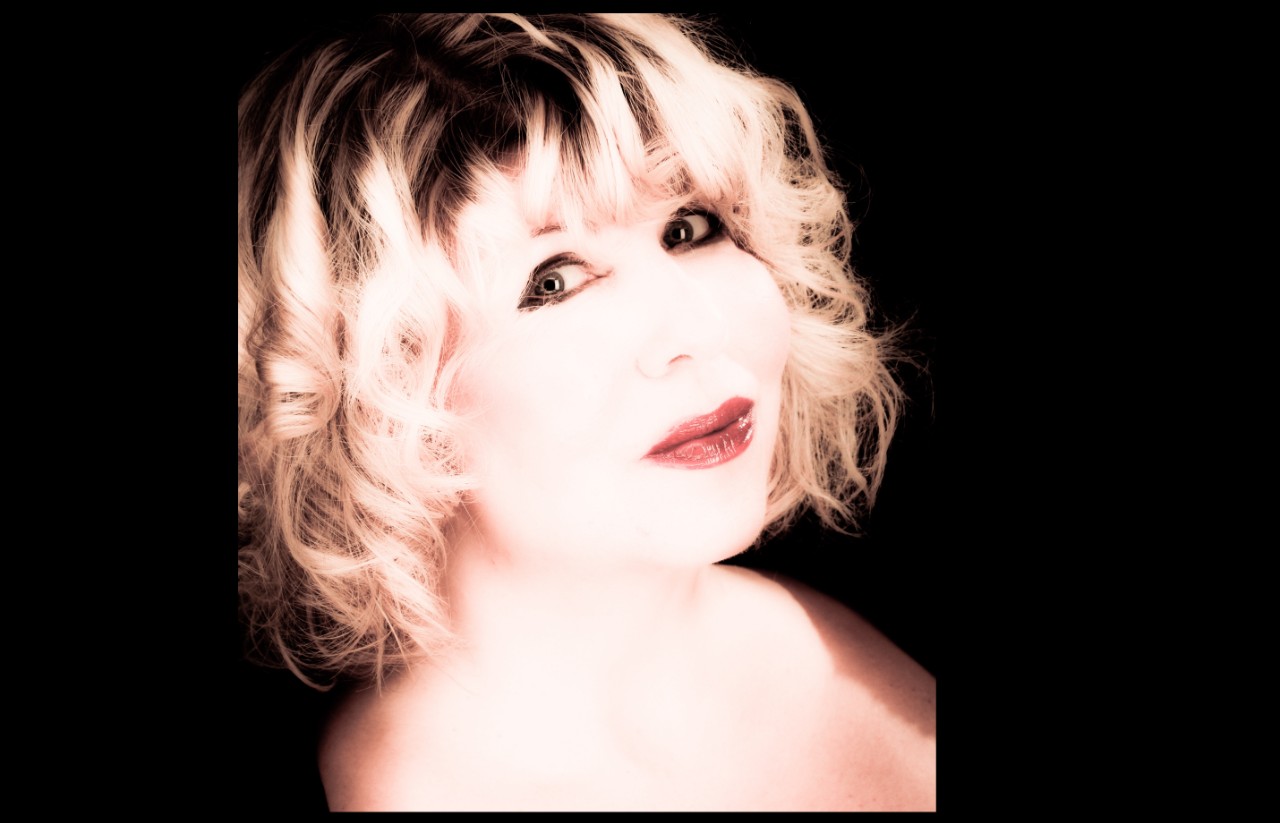 Biography
---
Clarolyn Maier began her musical journey at the age of 3 singing with the harp and playing piano in her fathers church in Lake Oswego, Oregon. Her mother and two aunts were gospel singers and toured the USA as The Targgart Trio introducing Clarolyn to the performing arts. She was destined for music and theatre.  Throughout her  school days, she studied violin, voice, trombone and theatre and classical and celtic harp privately with Marion Fouse of The Portland Symphony.  Awarded talent awards at Jr. Miss Lake Oswego, Miss Portland and Miss Los Angeles pageants, she later attended USC and UCLA majoring in classical harp, studying with Lou Anne Neil of the LA Philharmonic, voice and musical theatre. As a winner of the Carol Burnett Musical Comedy Award  and The Gil Rodin Pop Music Scholarship at UCLA she was written up in The Hollywood Reporter as an outstanding performer.
Clarolyn performed extensively throughout Southern California as a vocalist/pianist/harpist and was active recording and producing her recordings with world class musicians. "SESSIONS",  Time Out New York pick,BILLBOARD ," Love Letters from Afar"," Blue Eyes" which was endorsed by Frank Sinatra Jr. and" From Amsterdam to New Orleans" receiving admirable reviews in many publications.
Studying with iconic vocal and opera coach, Calvin Remsberg of Broadway's Best! ( Sweeny Todd, CATS, Phantom of the Opera) she was directed to audition for casting director, Dave Clemmons and landed the starring role of Tony Award winning show, "SWING!" touring North America and Japan garnering fabulous reviews.
Clarolyn continued to travel and tour on land and sea from Asia to the Caribbean, Europe and beyond playing many music venues and jazz  festivals.(New Orleans Jazz and Heritage Festival, Ottawa Jazz Festival, St Vincent Jazz and World Music Festival, New York Cabaret Convention, The Denmark JAZZ Session tour, iconic palace, Kurhaus in The Hague, Netherlands where she played for many political leaders and dignitaries including performing as a guest for the Nuclear World Summit. Her 5 Star Hotel and Cruise  performance career have taken her around the planet over and over again. ( Seabourne,Princess,CUNARD Cruiselines) (Beverly Hills Hotel, Beverly Wilshire, Ritz Carlton Hotels)
Clarolyn was featured with Josh Groban in his music video of, "You Raise Me Up" And also with Steve Perry of the rock band, Journey in the motion picture, Quest for Camelot, Warner Brothers. She has performed at The American Music Awards, AM Northwest, Good Morning Australia, Good Morning America ,and  performed for the opening of  the motion picture, "The Princess  Diaries" with Julie Andrews at the Hollywood Roosevelt Hotel. She Performed the off Broadway classic, "The Fantastick's" at the Hollywood Egyptian Theatre,  performed in Arthur miller's "The Price" with Alan Alda in Hollywood and opened the world premiere of the theatrical production of  "Carnival" directed by iconic coach and director, Calvin Remsberg.. Her LA Harp stories abound. She found herself taken to the Playboy Mansion to perform for a TV series in Hefner's backyard amongst peacocks and wildlife by surprise. After a performance at the private St James Club in Hollywood,  Henry Mancini unknowingly helped her put the Harp in the back of the Volvo Station Wagon after the party!
As she entered the Beverly Wilshire Hotel in LA to perform at her  and a gentleman spotted her from the elevator. He turned around and followed her to the Harp, he leaned down, looked through the strings and said,"I really love the Harp and thank you!" sat down and sipped tea through a straw while listening. It was Muhammad Ali. She was completely star stricken and so wished for a photo with him. There are so many more stories to tell.
Her single and interpretation of FRAGILE by Sting made it to the top 10 in the Reverb Nation Charts for World music. Her classic recording of "Teach Me Tonight" with famed sax player, Dave Koz and smooth jazz star, Tom Grant made it to #6 on JAZZIZ Magazine's Discovery set list. She has been a guest on several radio shows, and music heard on WWOZ, New Orleans and many more Jazz Station around the world. Her admirable reviews have been seen in Time Out New York, Billboard, LA Jazz Scene, Daily Variety, The Lake Oswego Review and many more publications.
While performing in New Orleans, Clarolyn sang John Lennon's classic hit, "Imagine" for the BBC peace tour. The upright Steinway he wrote" Imagine"on was taken on tour by George Michael and Julian Lennon to visit places of tragedy in the USA.  (Lennonpiano.com.) A regular at New York  and LA Cabaret/Jazz  Venues, Clarolyn received editor's pick and entertainer of the year at the Dutch Treat Club in Gramercy Park, Manhatten New York.
While visiting Capetown, South Africa, Clarolyn recorded "Lean On Me' and "Knocking On Heaven's Door" with African Ambassedor, Obi Phrase whom she met in The Hague performing for the president of Sierra Leone. This was for a philanthropic project to support Kiilan Koulu Primary School and the orphans of ebola. Obi Phrase is an award winning humanitarian. (See Philanthropy page)
Clarolyn continues to travel worldwide performing  and sharing her musical gifts. Her book musical album, podcast and screenplay, "The Singer and the Suitcase",  Stories and Songs of travel from a Nomadic Jazz Singer will be released in 2021.
---
---
---
Buy My Album keyboard_arrow_down
---